Silly kid. Its a helmet cover. She wanted to wear the helmet but we wouldn't let her so we put the cover on instead! It was squishing her forehead down over her eyes. Cute muffin top!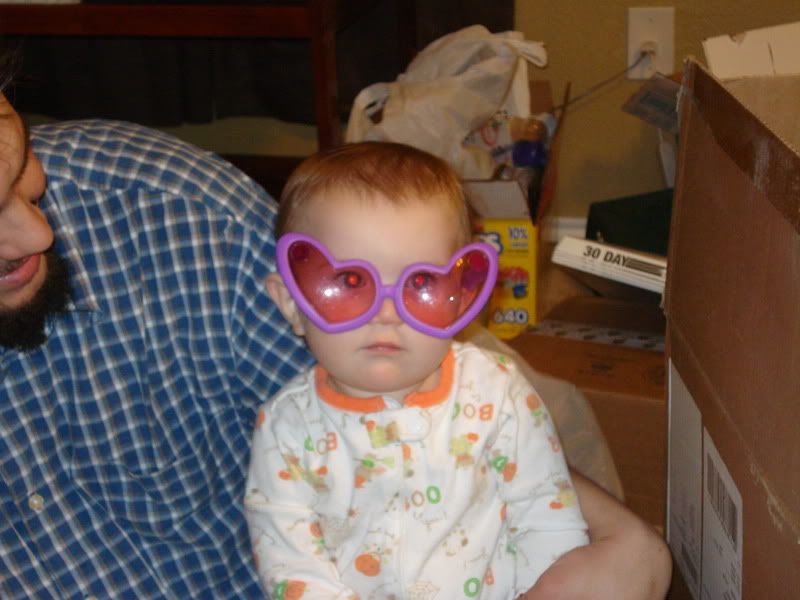 The next Elton John?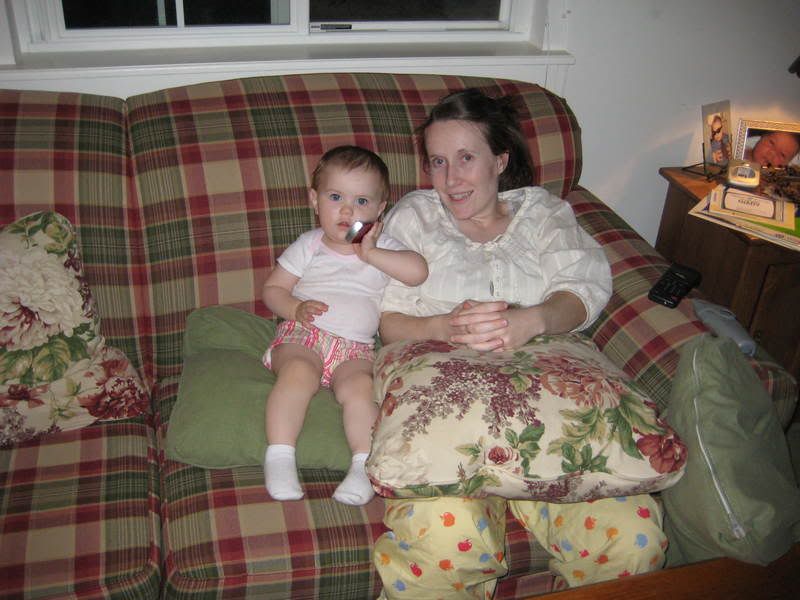 Hanging out with Aunt JuJus and pretending to talk on mommy's cell phone. She loves to say "Helloooooo".