Time for more catch up!
Maren had her 15 month check up (she is 16 months) today. She officially weighs in at 23lbs 4oz and is 32 inches tall! And as always, she has a large noggin. She's got good stuff in that noggin. She is back on her Prevacid for reflux. She went off of it about 3 months ago and was doing well until about 3 weeks ago. Now she won't sleep or anything nice like that. Lets hope the Prevacid works and I get my nice sleeper back.
Maren has been learning sign language! She's getting really good at it. Aunt JuJus has been helping lots and teaching us new signs. In this picture she was signing CANDY. There was no candy around and I don't know that she knows what candy really is, but it was cute! Her current spoken vocabulary consists of Bye bye, Daddy, Mommy, Maija, and lots of gibberish. Her repertoire of sign language consists of eat, more, drink, ball, cookie, candy, fish, play, night night, please, daddy, shoes, all gone/done and the most important one, MILK. She is great at copying you when you do new signs.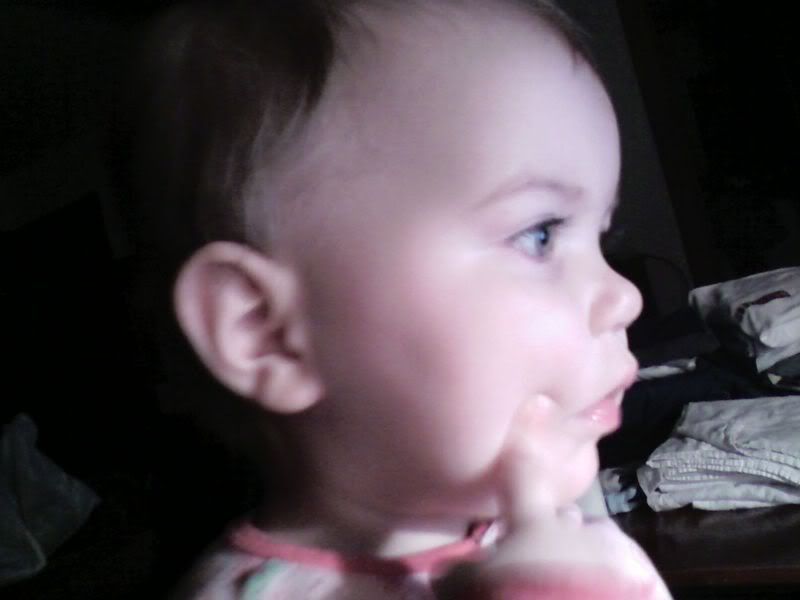 Just a picture of the house I took after our walk around the block. I wish you could see my cute hanging Fuschia plants. And hey, I need more ideas on what color to paint it!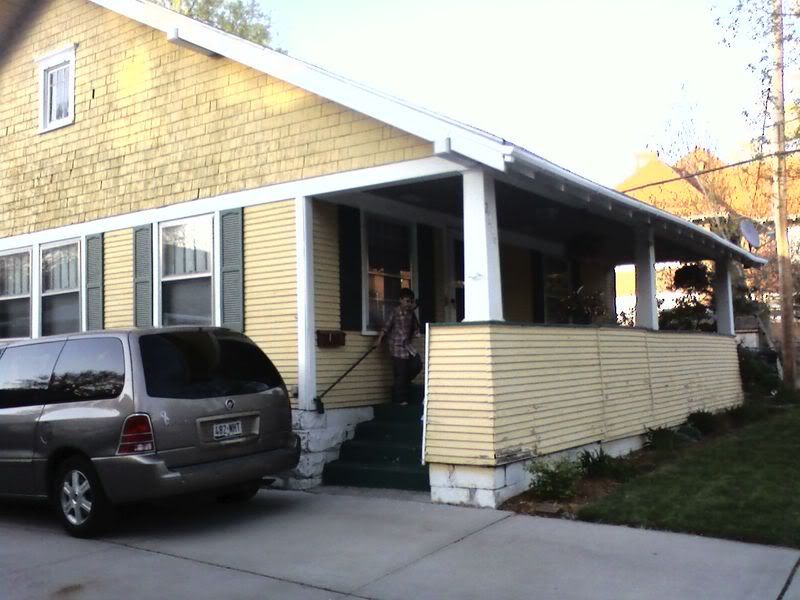 Maren was trying on helmets. We found one that fits at Walmart but it was boyish. Gotta scout around for a girl one. We hope to be riding the many miles of bike trails in Lincoln this summer.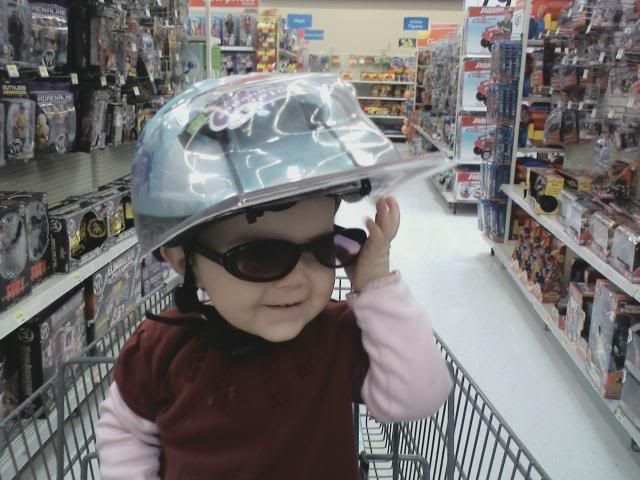 Now for Preston's birthday party! We had a fun time eating lots of yummy barbeque food at MomMom and PopPop's house and then cake and icecream next door at Jesa and Dave's. Preston and his cousin Ethen had a party together.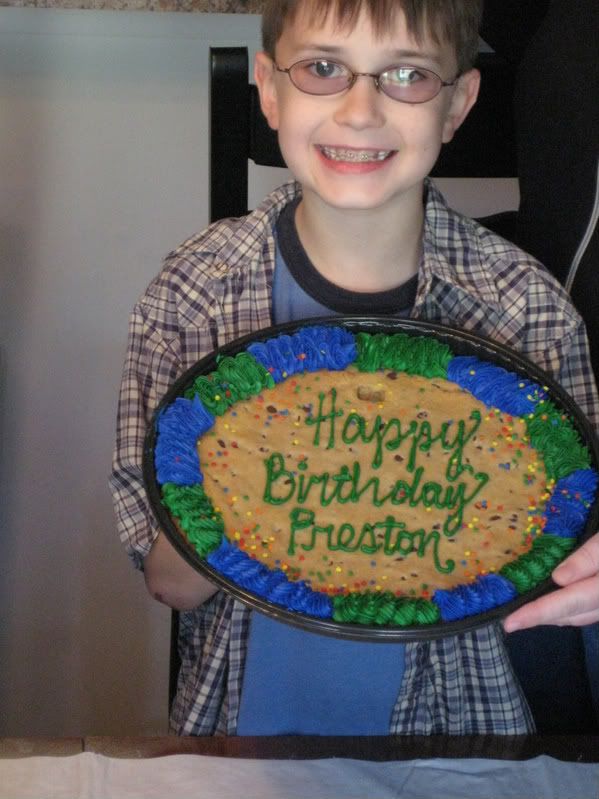 I'm crazy! Roller shoes???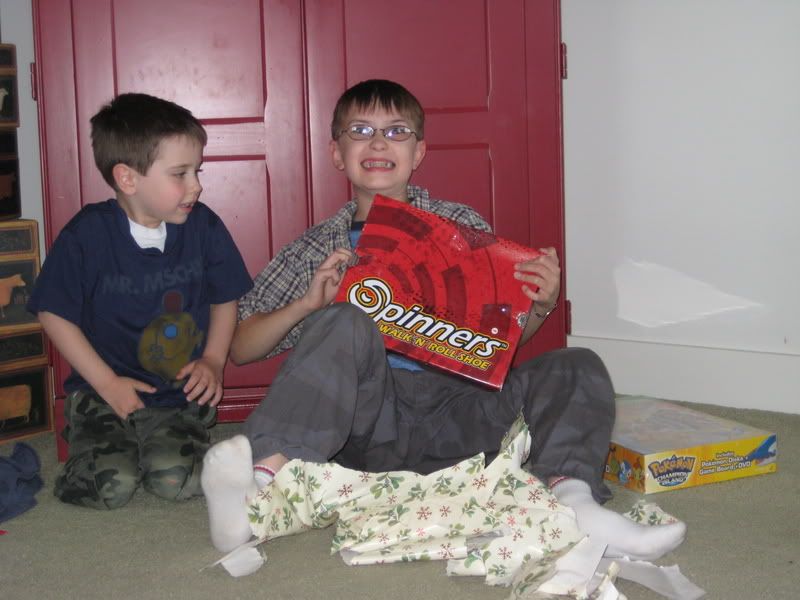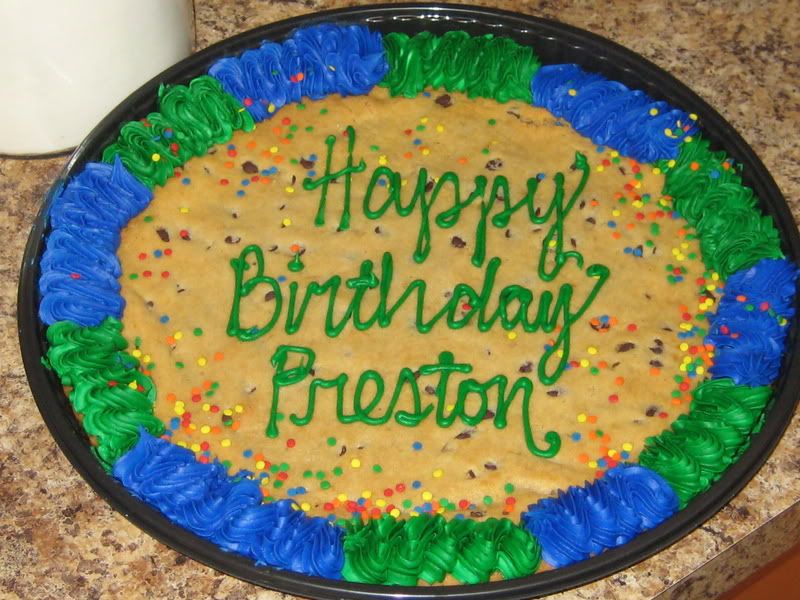 A Pokemon board game. He's quite excited.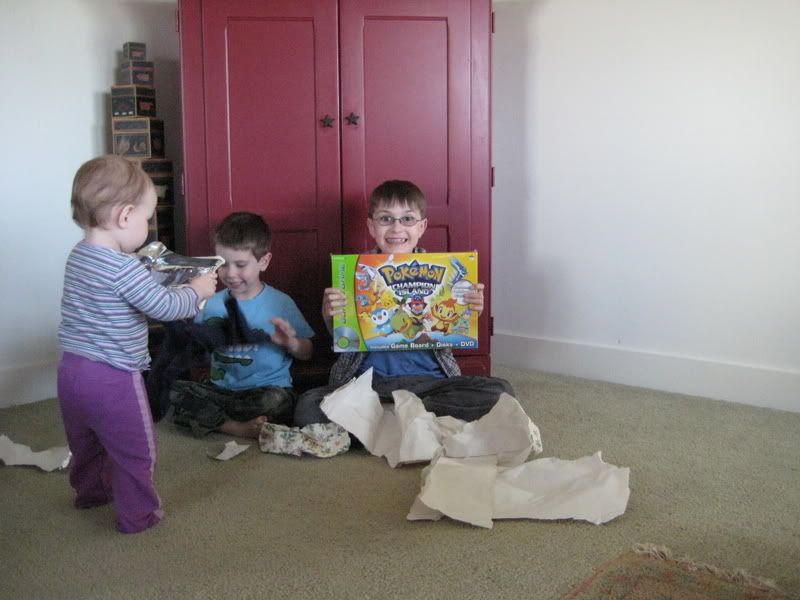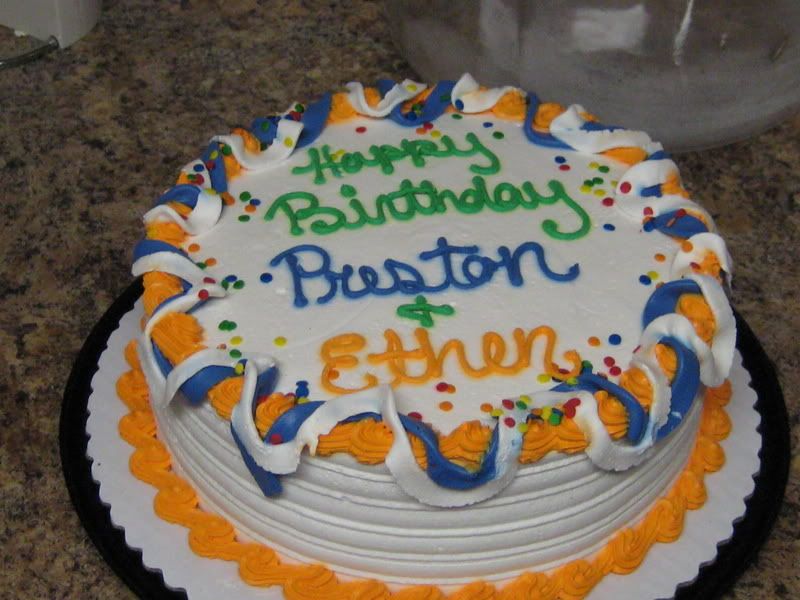 He also got a cool remote controlled vehicle that is also a metal detector. Unfortunately there was no metal to be found in the yard. He also got to buy Pokemon Battle Revolution for the Wii from the birthday money Grandma and Grandpa Lingard sent him.
I just realized I don't have any pictures of Maija on here! I will take some tomorrow and do a post all about Maija!
Oh, and we will be in Texas this weekend. We will come back next Monday sometime. Quick trip! Can't wait to go!